Leptothrix ochracea is an bacterium which occurs in iron-rich freshwater. Visible here are the mucilaginous yellow-brownish sheaths which are secreted by the bacteria.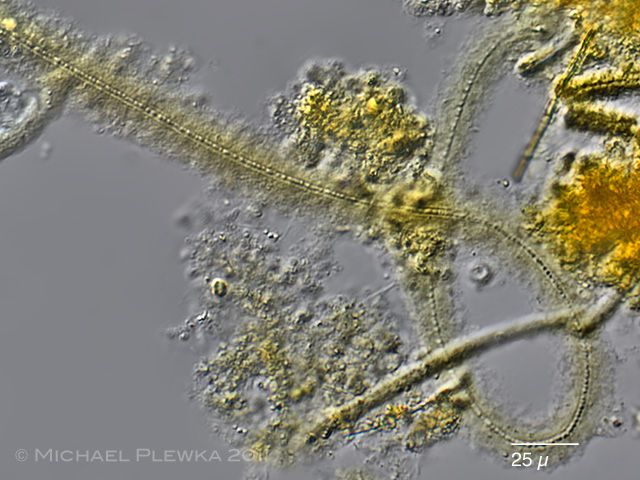 Leptothrix ochracea; single cells are orientated like beads in the mucilaginous sheath.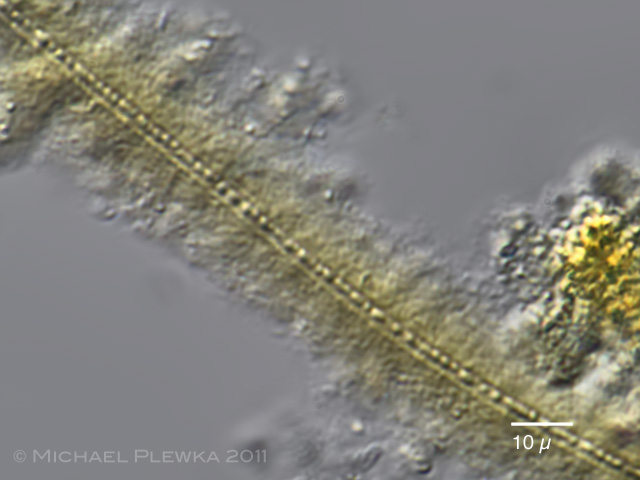 Leptothrix ochracea; crop of the above image.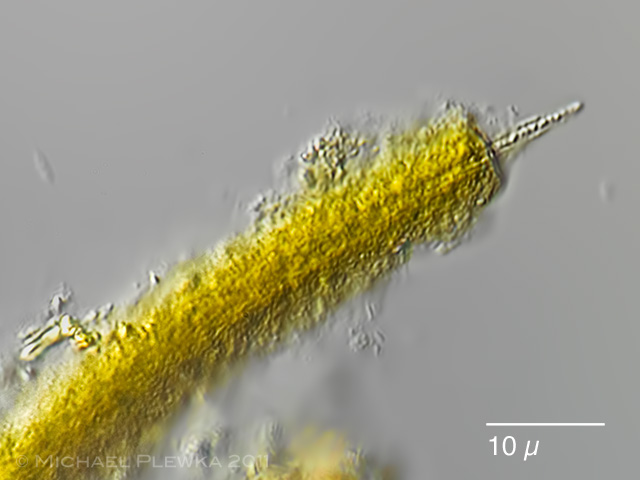 Leptothrix ochracea; due to the chemical properties of the mucus the dissolved iron ions are precipitated and thus concentrated within the sheath. This can lead to the deposition of large amounts of iron ore or ochre.
Location: Nature reserve Schwalm, Schwalm
Habitat: detritus
Datum: 25.09.2011