Beauchampiella eudactylota, ventral view of a slightly compressed specimen.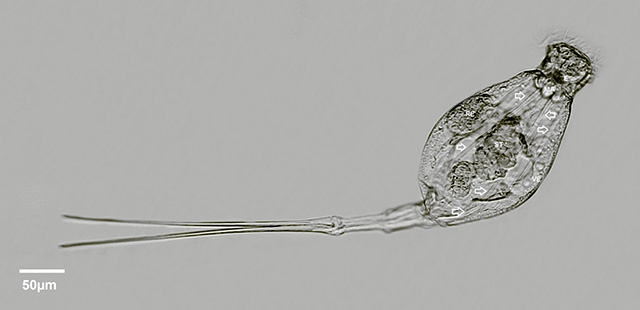 Beauchampiella eudactylota swimming. Image taken without coverslip.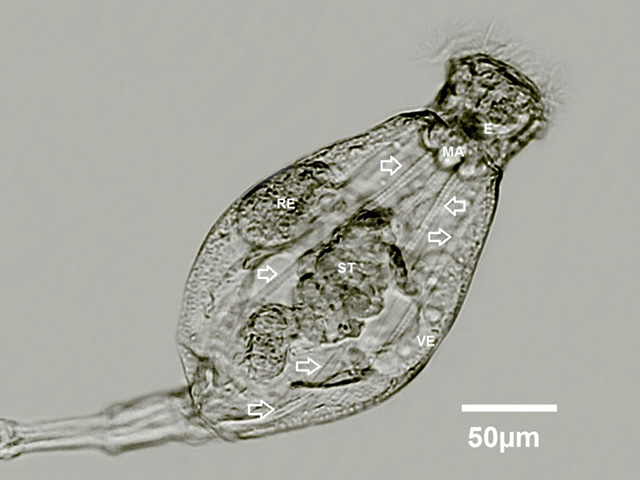 Crop of the above image. White arrows: muscle strands, (E): eyespot, (MA): mastax, (VE): vitellarium, (ST): stomach, (RE): resting egg. The long toes are used for fitful changes in direction of movement.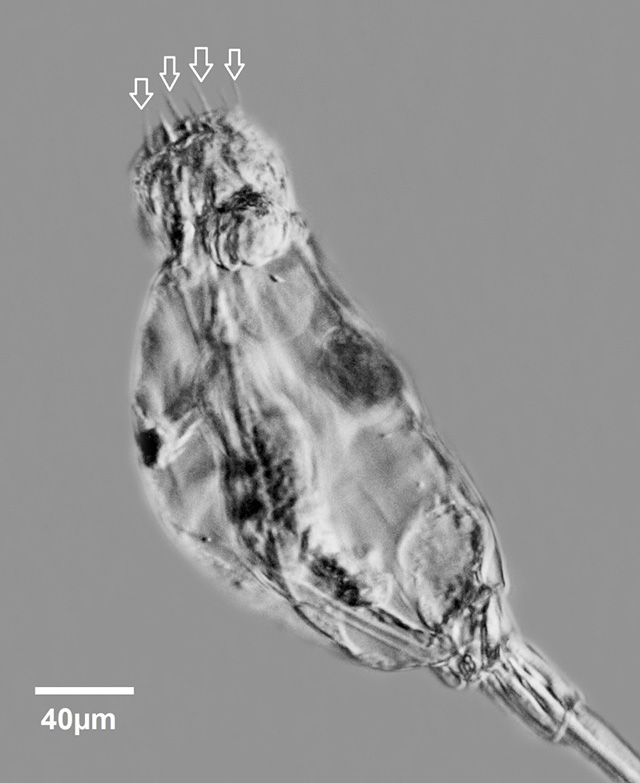 Lateral view on the rotatory organ. White arrows: hanks of long cilia.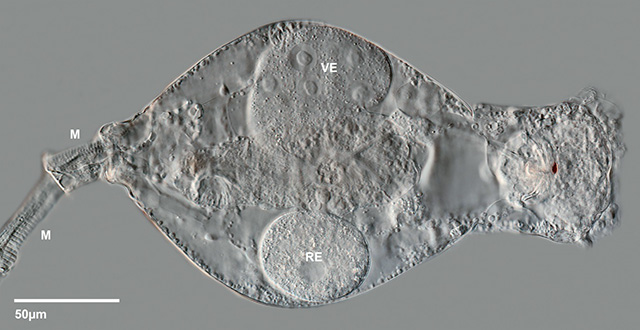 (M): foot segments with strong internal musculature, (VE): Vitellarium, (RE): resting egg.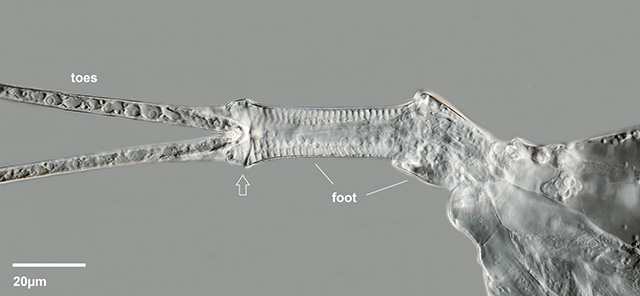 Foot in ventral sight. White arrow: insertion of toes.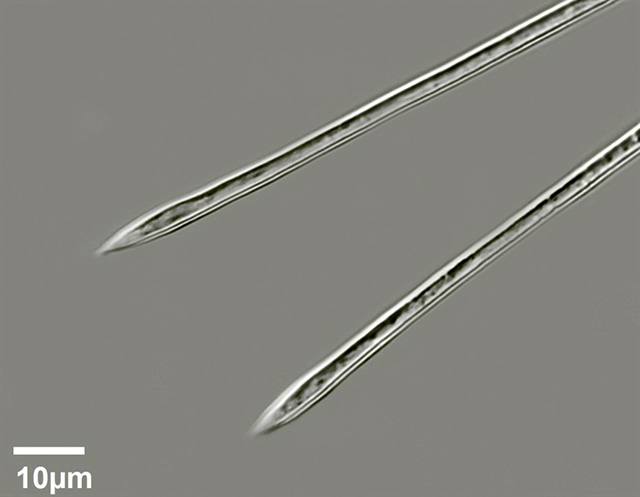 Toes

Cross striated longitudinal muscle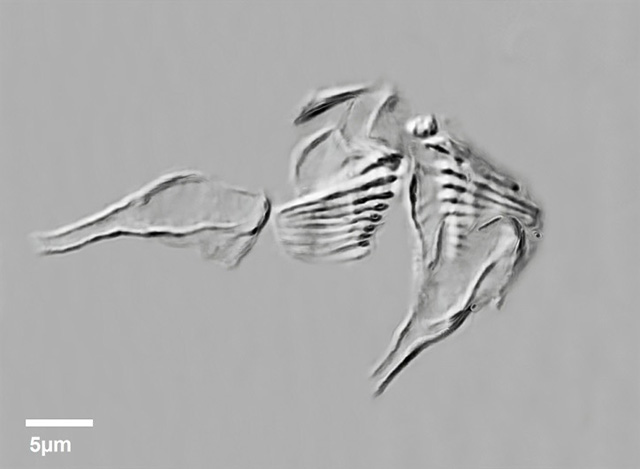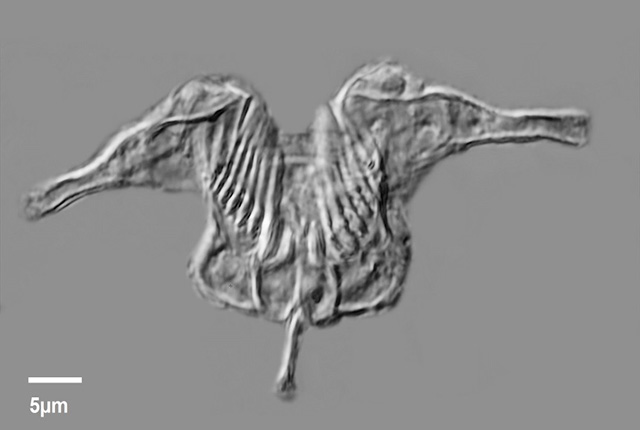 Beauchampiella eudactylota, two aspects of the trophi (stacked images).
Location: Moor near lake Serrahn, Mecklenburg-Vorpommern/Germany
Habitat: Submersed moss, together with Tetrasiphon hydrocora, Euchlanis sp. and Notommata allantois.
About one specimen per 50 ml. Conductance-value: 20µS, pH: 5.3.
Date: collected 17.7.2015, images: 13.8.2015
All images courtesy of Richard Scholz.