Rotaria macroceros: this Rotaria species has the longest dorsal antenna in the genus Rotaria. The animal sometimes sits in a mucilaginous housing made of detritus, part of which can be seen on the left side of the image. (NSG Heiliges Meer 15.04.2011)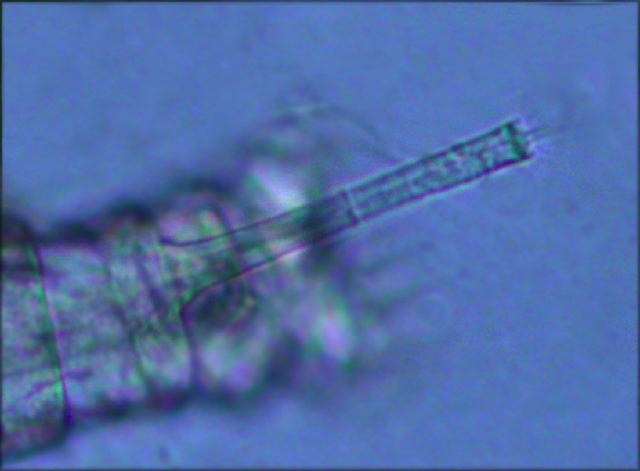 Rotaria macroceros: dorsal antenna of another specimen.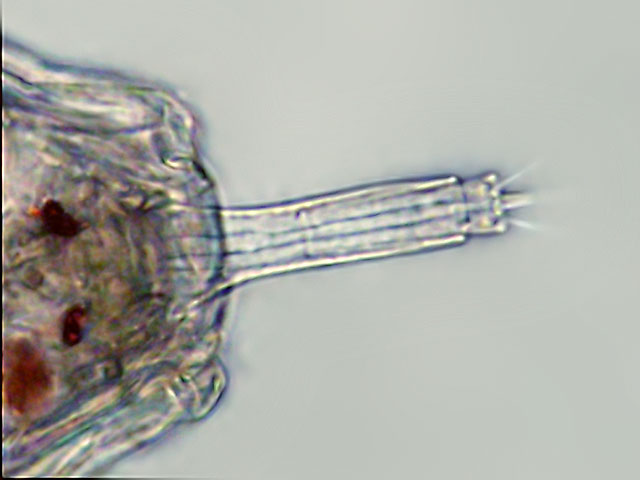 Rotaria macroceros: like the foot the dorsal antenna can be contracted or expanded like a telescope.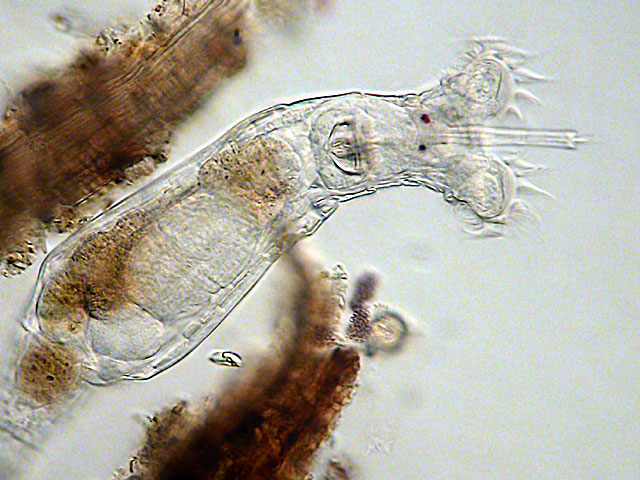 Rotaria macroceros: specimen from (1)
Location: Gevelsberg, "Green Classroom", pond (1); NSG Heiliges Meer; Großes Heiliges Meer (2)
Habitiat: Detritus (1,2)
Date: 2003 (1); 15.04.2011 (2)