Rotaria sordida, whirling specimen from (3).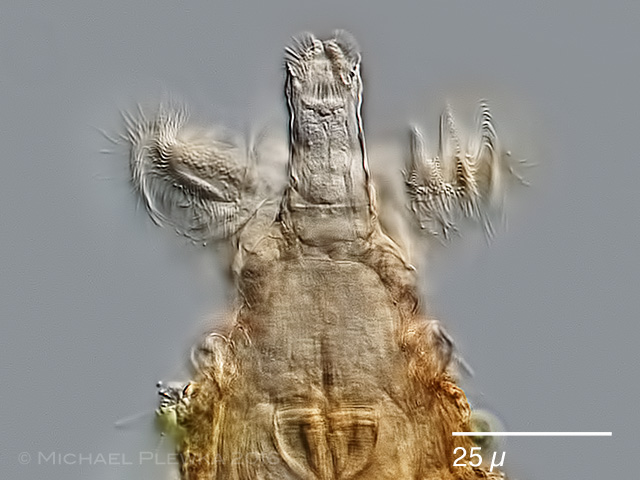 Rotaria sordida, head with rostrum of whirling specimen from (3).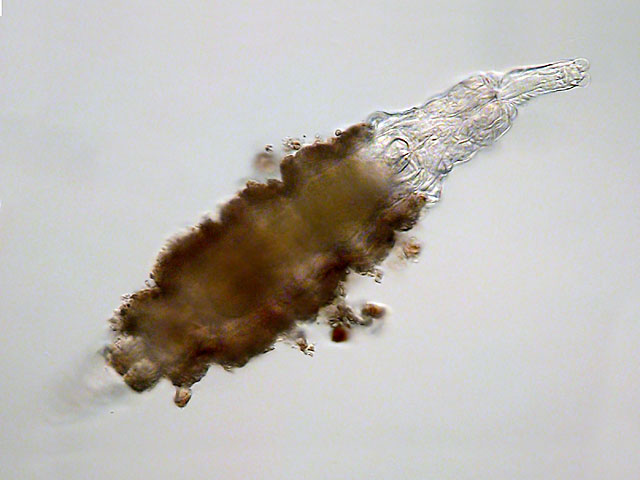 Rotaria sordida, creeping ; the body has a characteristic covering of mucus and detritus. The rostrum and head are very long. While many Rotaria-species have conspicuous eyespots this species is eyeless which helps to distinguish it from R. tardigrada or Dissotrocha hertzogi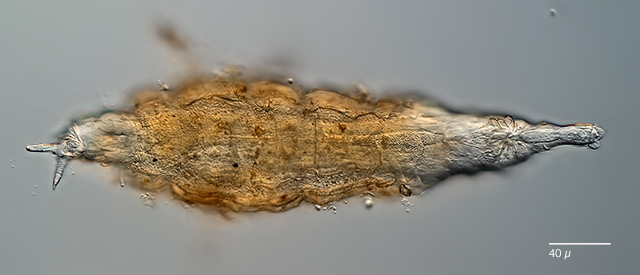 Rotaria sordida, creeping, additional specimen (Hattingen, 30.12.2012), stretched rostrum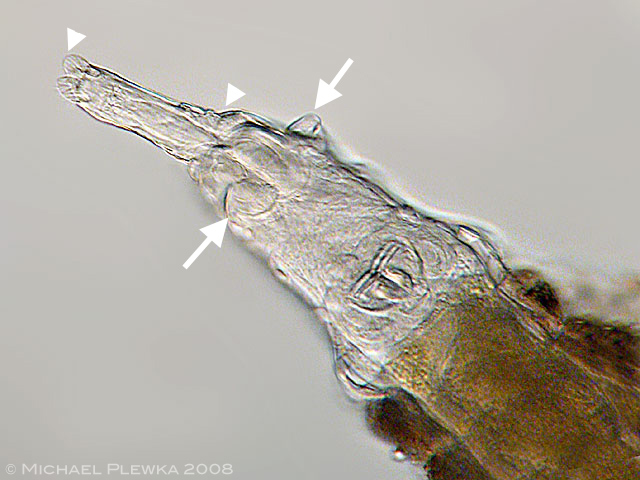 Rotaria sordida; conspicuous rostrum (the length of which is marked by two triangles) and two conspicuous bumps on each side of the head.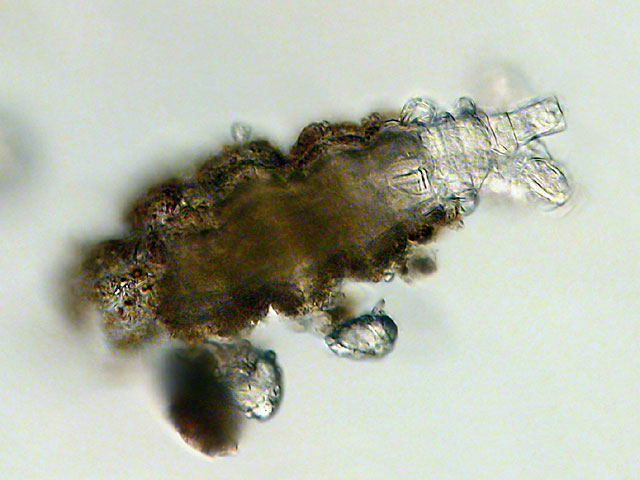 Rotaria sordida, whirling
Rotaria sordida; left: dorsal antenna (arrow). right: spurs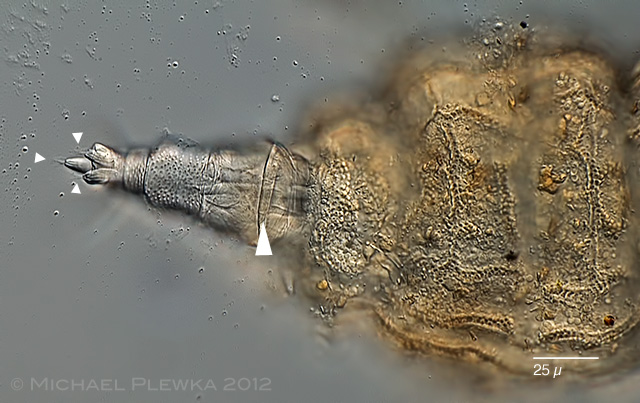 Rotaria sordida; focal plane on the posterior part, the anal segment shows a ring (long triangle), the foot with 3 toes which excrete sticky threads (shown by triangles) to adhere to the substrate.
Rotaria sordida; the rostrum is the apical part with which creeping in most bdelloids is accomplished. The left image shows a lamella of the rostrum. Furthermore the rostrum bears cilia which can be outstretched (right image). The cilia have sensory function.
Location : Gevelsberg, Stefansbachtal, Brücke am Schulzentrum (1); Club Ocellaris, Anilao, Philippines (3)
Habitat: liverwort (Marchantia polymorpha)(1); Moss on limestone (3)
Date: 26.9./ 27.9. 2008 (1); 28.04.2016 (3)