Testudinella incisa. A shot from the frontal view would show the v-shaped outline of the transect, but this image from a swimming specimen gives at least an impression of the backwards bent "wings" of the lorica.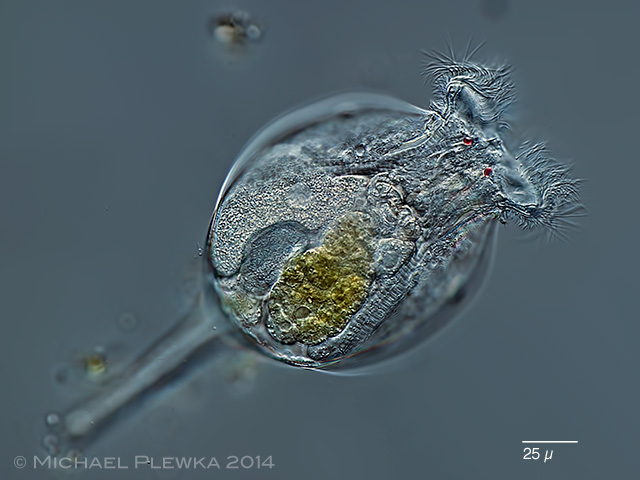 Testudinella incisa, dorsoventral view. The two eyespots and the retractor muscles are visible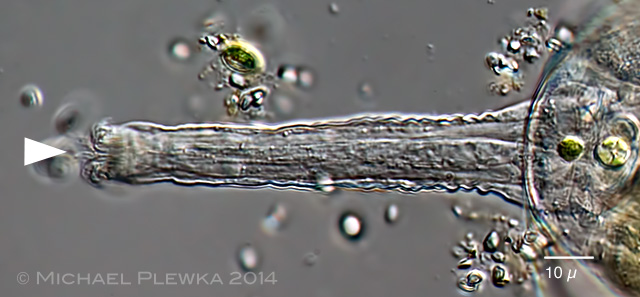 Testudinella incisa, foot. Testudinella is the only rotifer genus with cilia on the tip of the foot (arrowhead).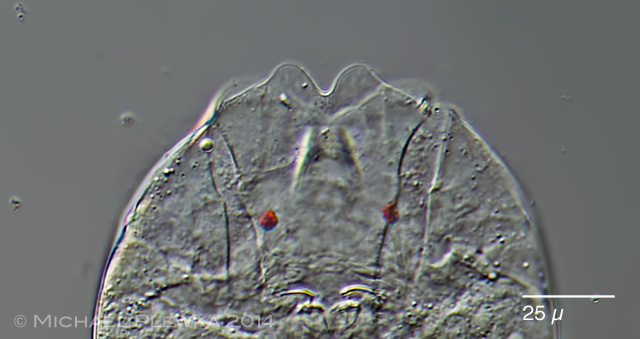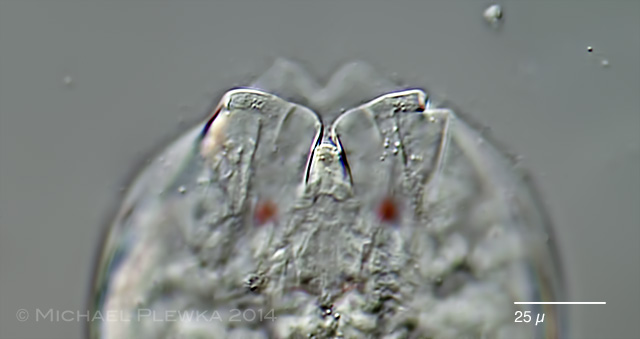 Testudinella incisa, two aspects of the anterior part of the lorica of a partly macerated specimen. Upper image: dorsal side; lower image: ventral side.
Location: Hattingen Felderbachtal Germany, pond
Habitat: plankton sample with some detritus
Date: 21.09.2014