Spirogyra sp, a filamentous alge which is characterized by a single helicoid chloroplast.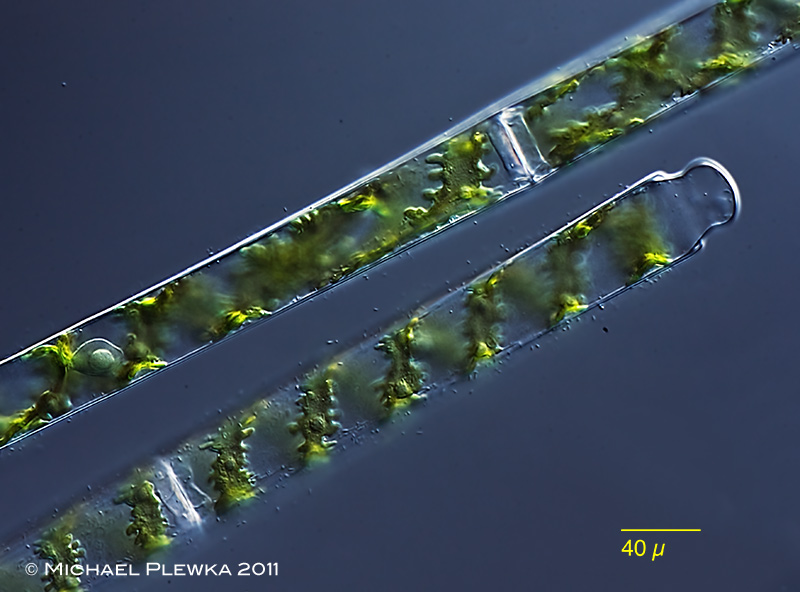 Schraubenalge (Spirogyra sp.), in some species the individual cells are connected to each other according to the principle of plug chains. (1)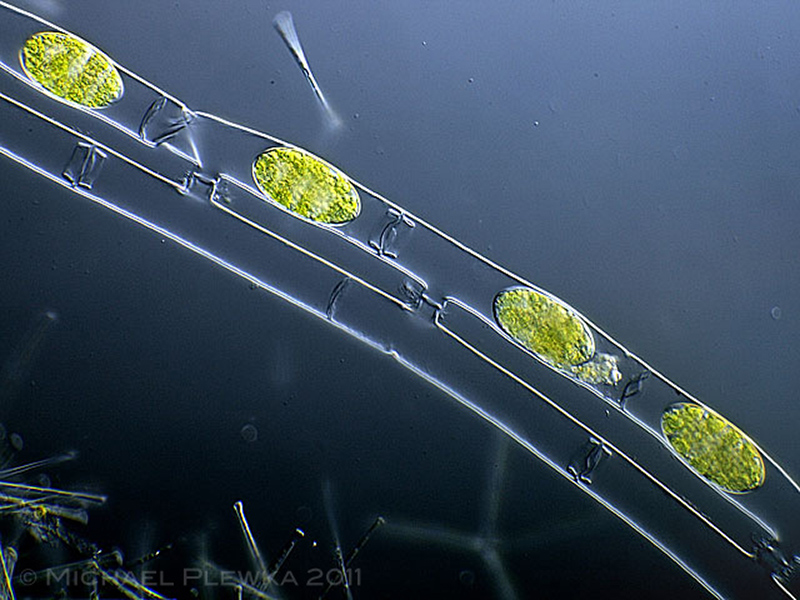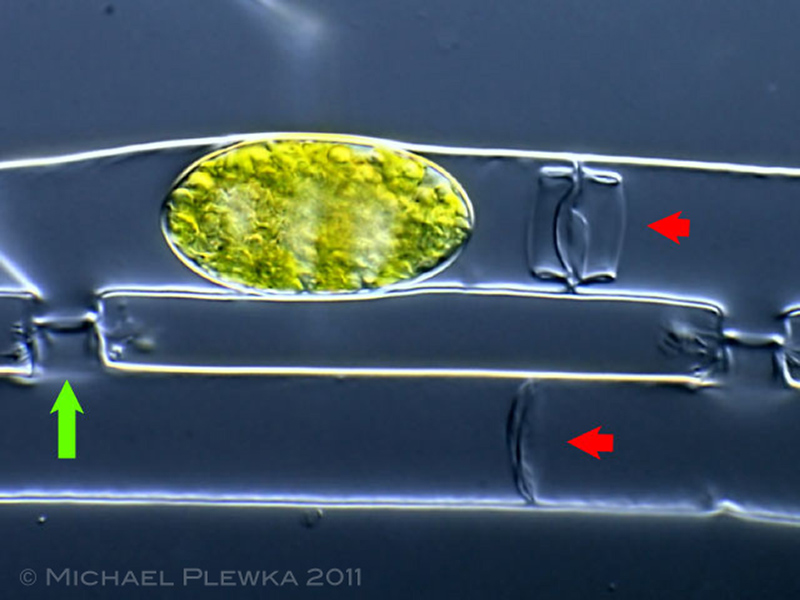 Spirogyra sp., zygote formation , detail; one can clearly see two different types of connections between the cells. (1)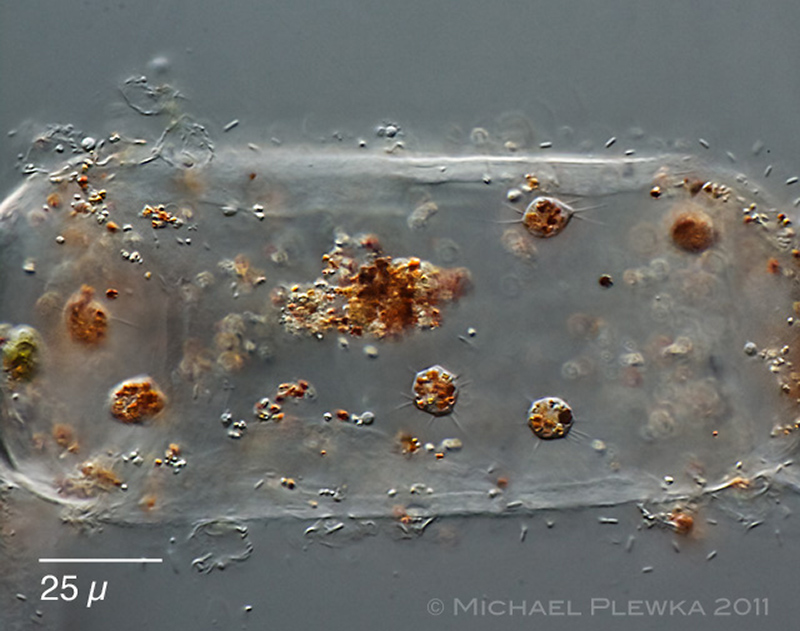 Spirogyra sp., is often infested by parasites that are probably descended from soil-dwelling amoebae. (1)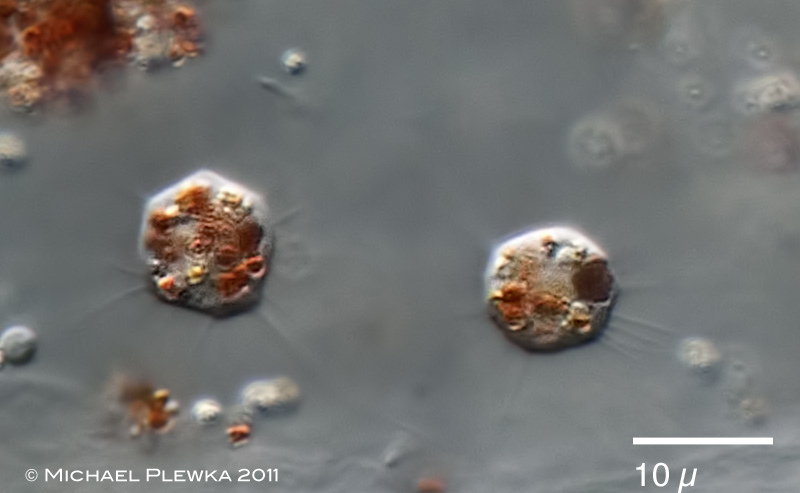 Spirogyra sp., Parasites, amoeboide stage (crop of the above image). (1)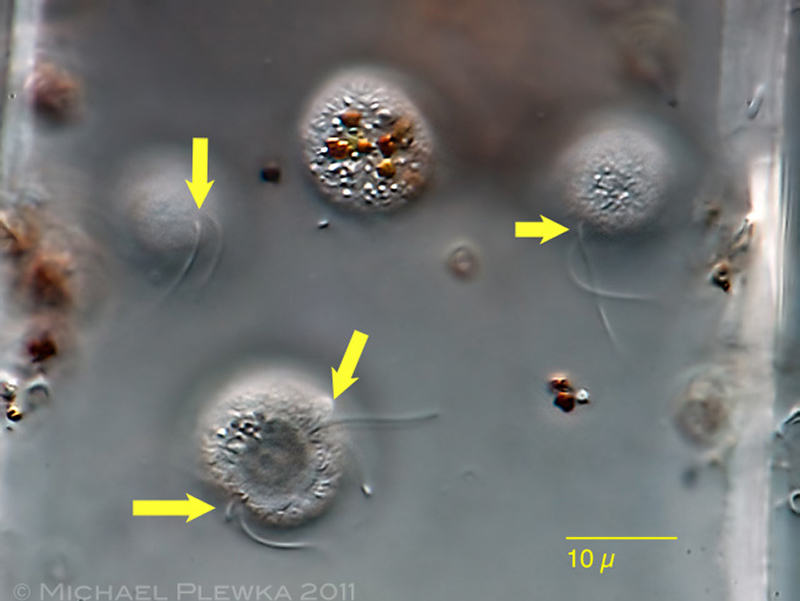 Parasites, flagelated stage (arrows) . (1)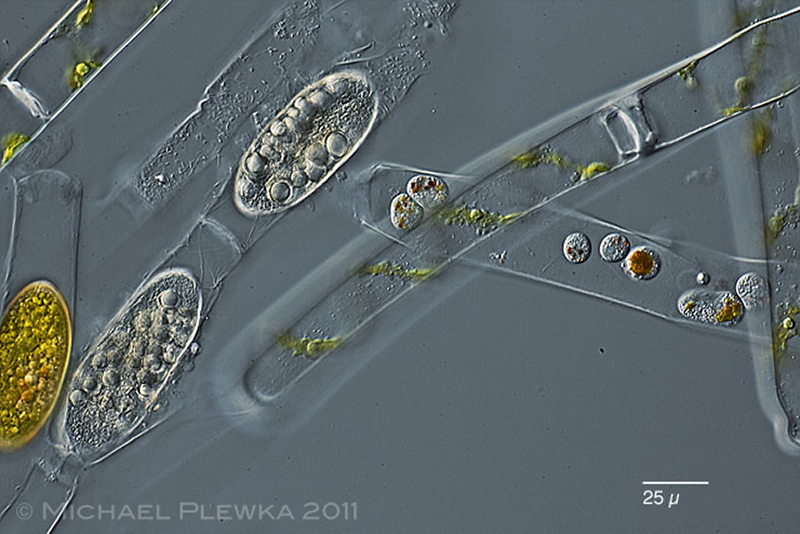 Spirogyra sp., the zygotes are also parasitised. On the far left (yellow) an intact zygote, on the right two infected zygotes. Whether this is the same parasite as the parasite form that lives in the cells is unclear. (2)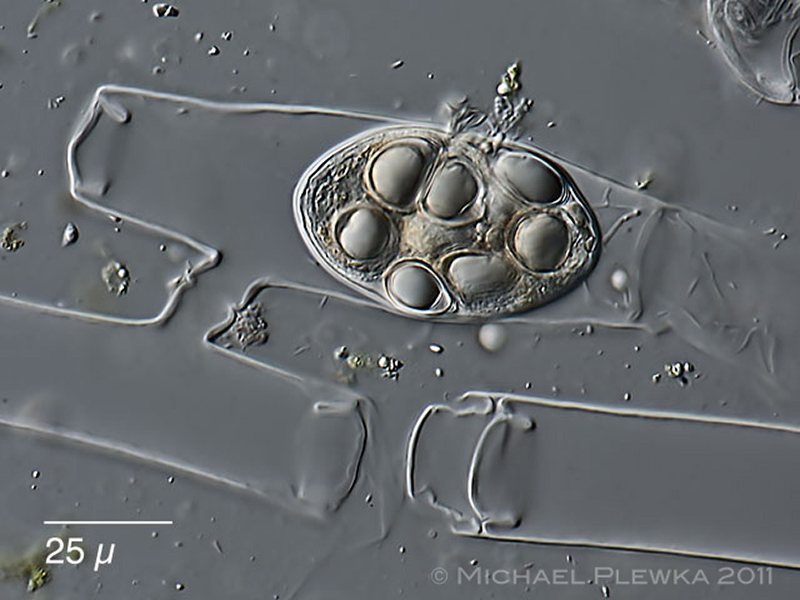 Spirogyra sp., another infested zygote.(2)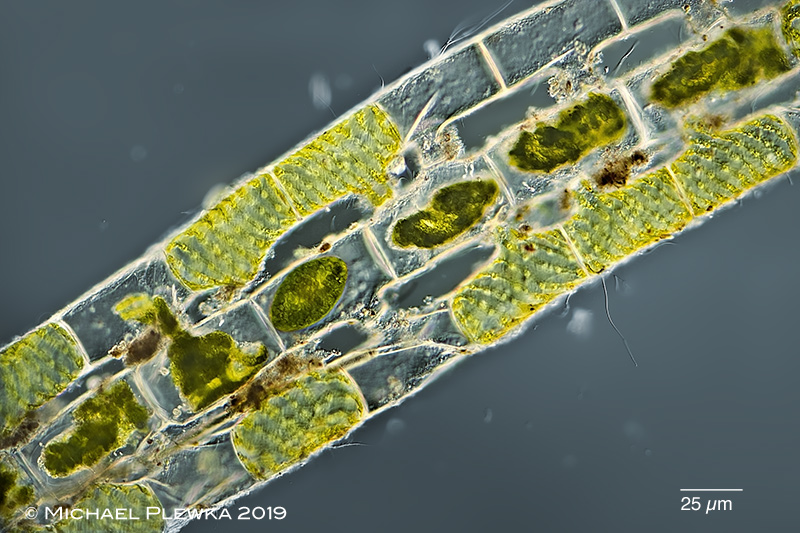 Spirogyra sp., conjugation; three filaments are involved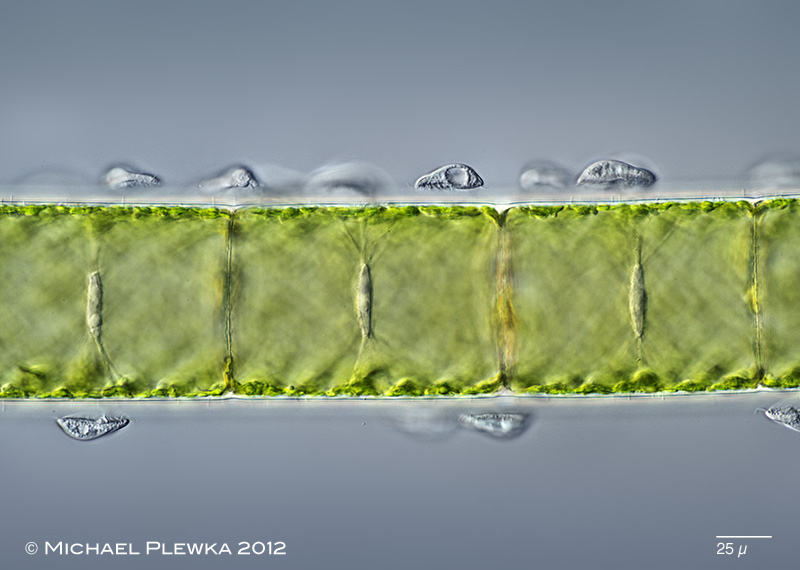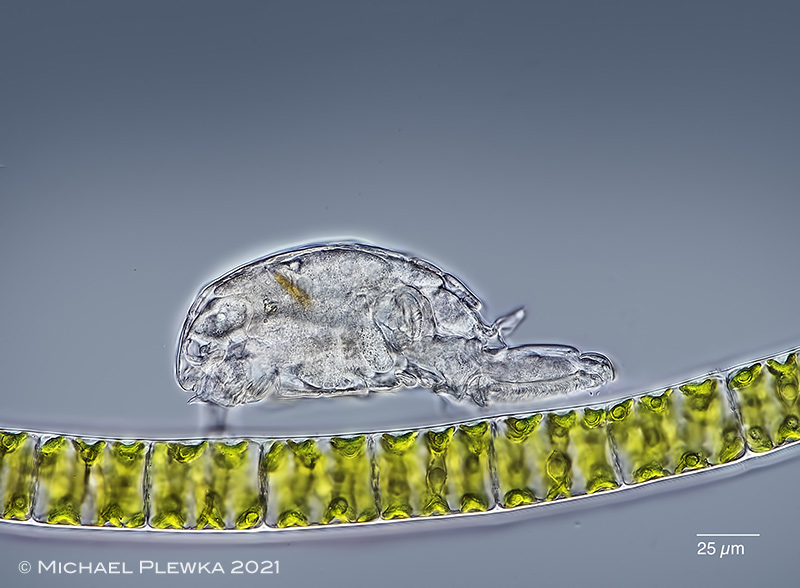 Spirogyra sp., sometimes bacterial growth is found on the filament (upper image), which is often eaten by correspondingly specialised organisms, such as the cilate Trochilia minuta (mid image), Chilodonella uncinata or rotifers like Cephalodella or Adineta cf vaga (lower image).
Location: Sprockhoevel Schee, NRW, Germany; pond, Grünes Klassenzimmer, Stefansbach (1); NSG Heiliges Meer, NRW, Germany, Heideweiher (2)
Habitat: between submersed plants (1); between submersed Sphagnum moos (2)
Date: 13.02.2011 (1); 29.04.2011 (2)