Loxodes striatus: size: about 100µ bis 300µ; in contrast to Loxodes rostrum without zoochlorellae. Two macronulei which are wide apart (arrowheads). (1)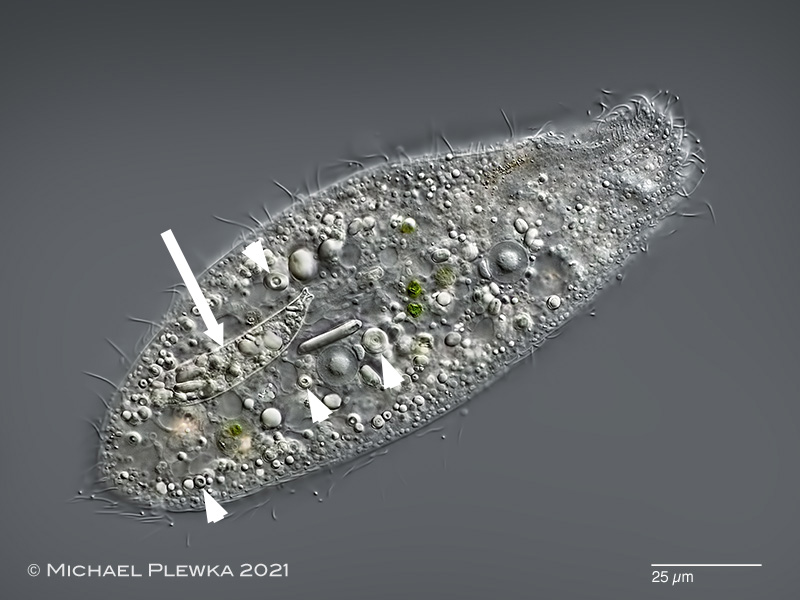 Loxodes striatus: specimen from (2), the arrow points to a swallowed heterotroph euglenid flagellate (Menoidium sp.); the arrowheads point so some paramylon grains of digested flagellates.
Samples (2) courtesy of Dr. Martin Kreutz; Litzelstetten.
Location: Gevelsberg, Grünes Klassenzimmer, pond (1); Simmelried near Konstanz, pond II (2);
Habitat: detritus (1); in the boundary layer betwen the water and the anoxic mud (upper 10cm of the mud) (2);
Date: 05.10.2008 (1); 03.09.2021 (2)