Mesodinium rubrum, lateral view. This genus is characterized by symbiotic algae (Cryptomonades, SA) and the tentacular processes (TP) of the oral apparatus which are divided at the tip. B: bristles. The arrowheads point to structures that may be interpreted in this DIC-image as proximal mucocysts (pMC), which are characteristic for M. chamaeleon. Also the bluegreen chloroplasts speak for M.c..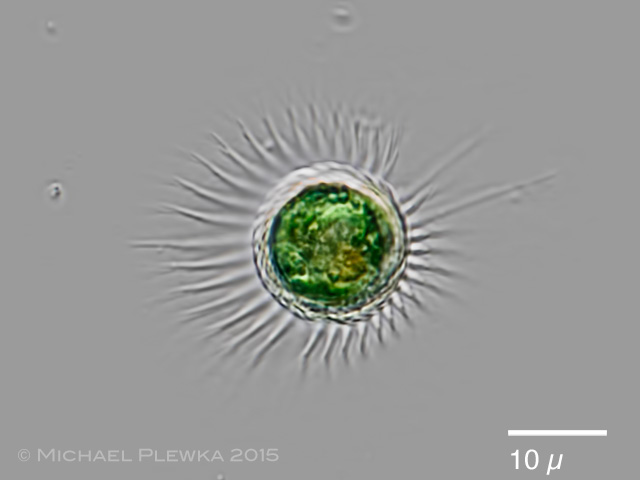 Mesodinium rubrum, apical view; focus plane on the bristles of the anterior girdle.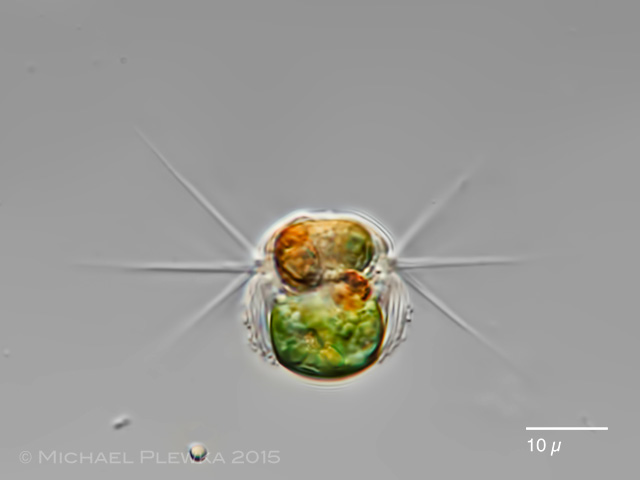 Mesodinium rubrum, another specimen from the same sample with partly digested symbiotic algae. In contrast to many other descriptions the organisms of this sample (and from another location (about 1km away) host blue-green symbionts.
Location: Breskens NL, drain
Habitat: brackish water, diatom mats
Datum: 18.05.2015