basic morphology of bdelloids: the eyespot
The eyespots of bdelloid rotifers are somewhat different compared to the eyespots of monogonont rotifers. The frontal (or rostral) eyespots are located at the rostrum in the genera Rotaria and the species Habrotrocha roeperi and Adineta oculata. In the genera Philodina, Dissotrocha and Habrotrocha collaris the eyespots are located near the brain (cerebral (or cervical) eyespots).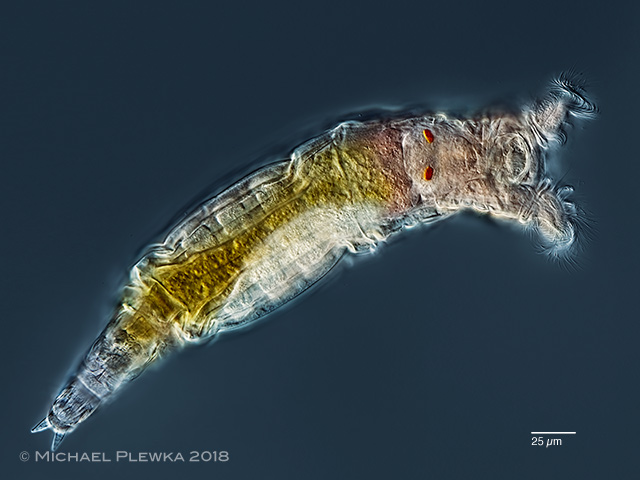 Cerebral eyespots of Philodina acuticornis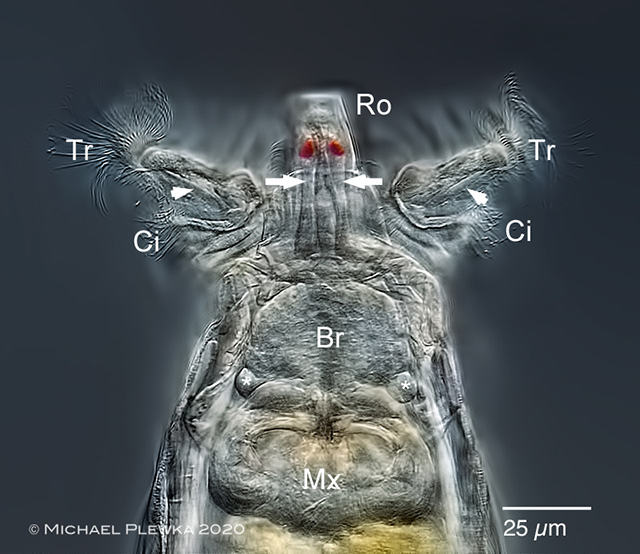 Frontal/ rostral eyespots in the rostrum of Rotaria macrura. The arrows point to the nerve cells described below.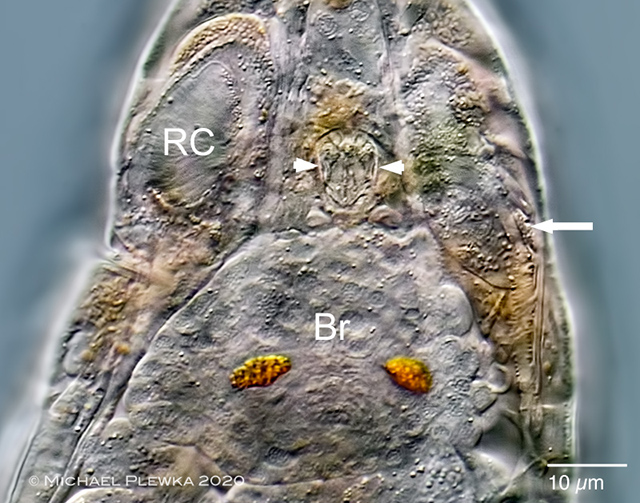 This image of the cerebral eyespots of the bdellod rotifer Philodina acuticornis shows that the eyespots contain pigment granules.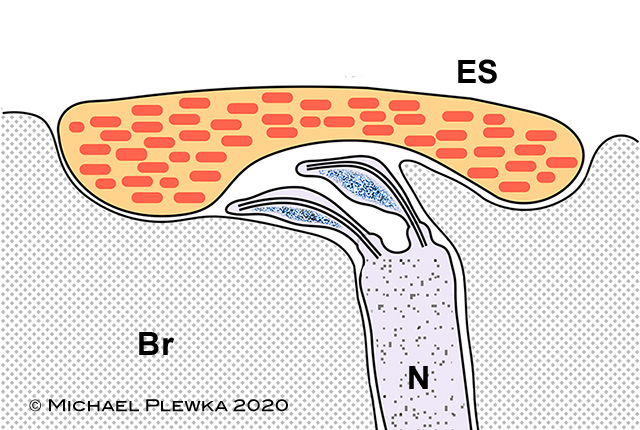 Schematic diagram of the cerebral eye of Philodina roseola (after Clement and Wurdak, 1991). This lateral view shows an epithelial cell which contains pigment granules. This cell appears as "eyespot" (ES) in the light microscope (see images before). Near this cell a nerve is ending which has two ampulla-shaped cilia, filled with electron-dense material (blue grains)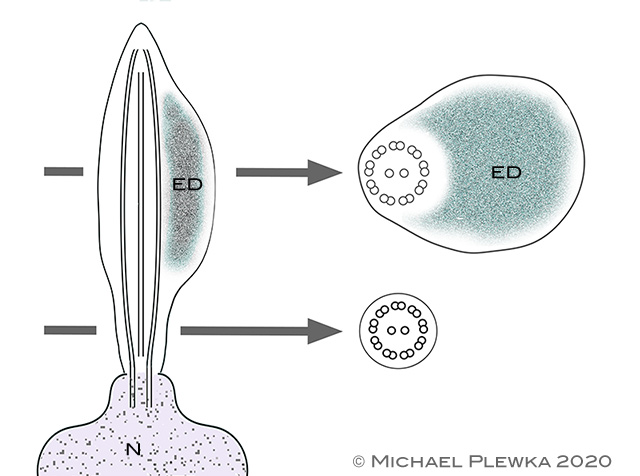 Detail of the ampulla-shaped cilia in longitudinal (left) and cross section (right). Ed: electron-dense material. (after Clement and Wurdak, 1991)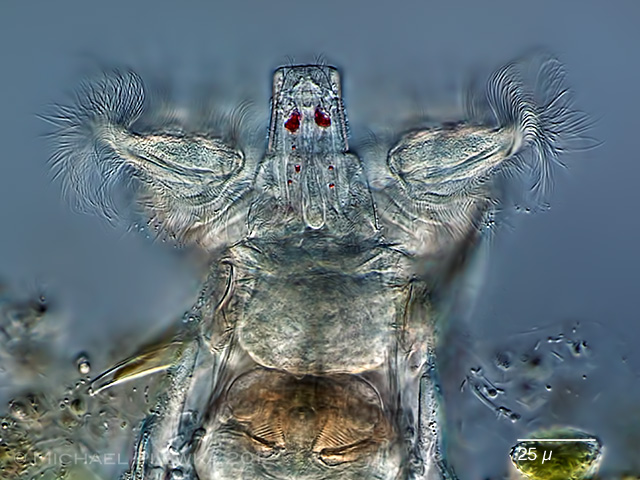 Sometimes the pigment granules are scattered. Example: Rotaria macrura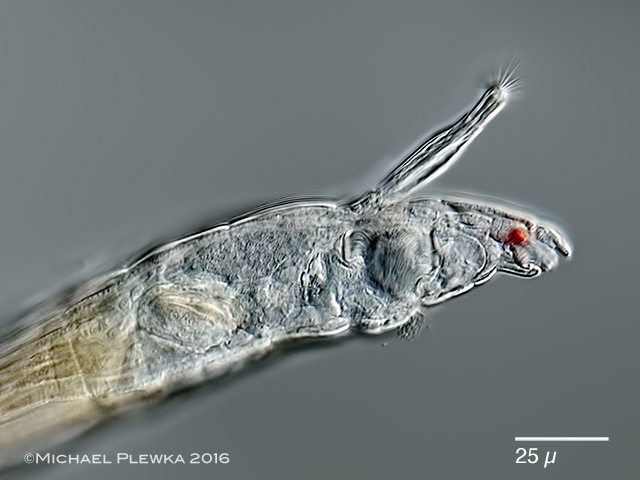 Lateral view of the rostral eyespots of Rotaria rotatoria