Adineta sp. 11; gliding, dorsoventral view. This colorless morphotype is characterized a narrowing between trunk and rump (arrowheads). This trait is also found in Adineta sp. 14 cf donneri, but in contrast to the latter this morphotype here has no granulated integument.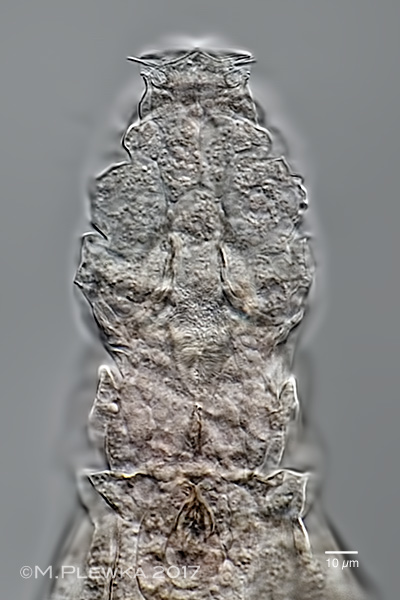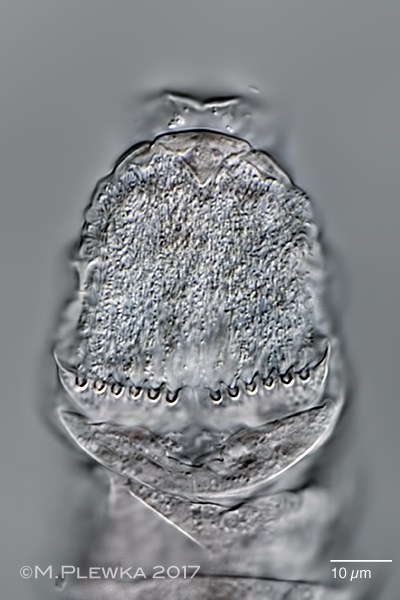 Adineta sp. 11; two aspects of the head. Left: dorsoventral view, focus plane on the rostrum (1). Right: ventral view, focus plane on the ventral ciliary field and the rake apparatus with 6 U-hooks in each rake.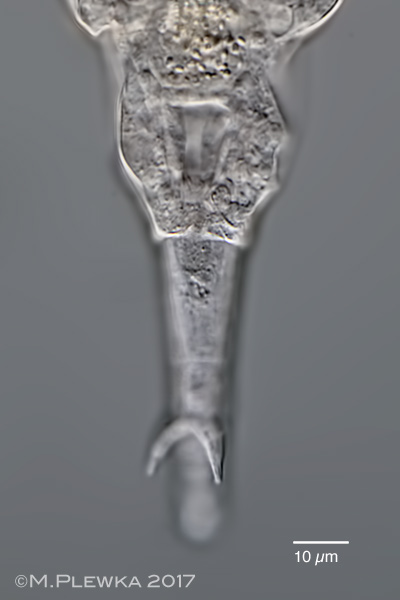 Adineta sp. 11; foot with spurs. Spurs with acute tips. No interspace between spurs. (2)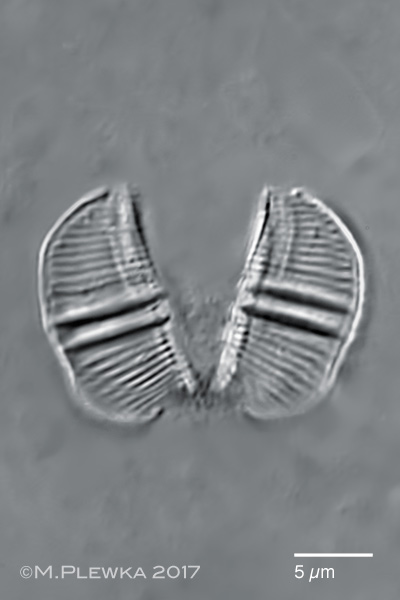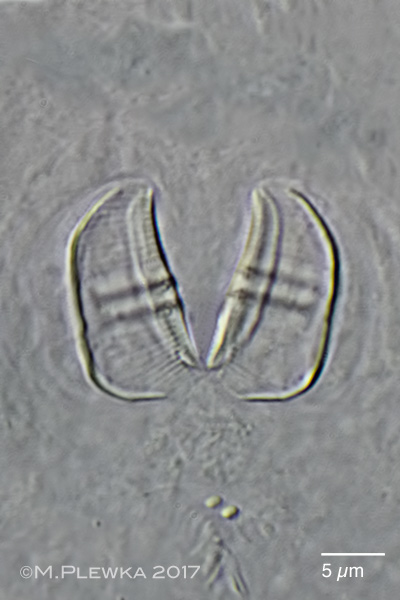 Adineta sp. 11; two aspects of the ramate trophi with dental formula 2/2. Left: cephalic view (1); right: caudal view (2); rami length (RaL): 15µm
>>> Measurements
Location: Mte. Capanne, Elba, Italy
Habitat: moss
Date: coll.: 10.08.2013, img 05.01.2017 (this moss sample had been stored without water in a paper envelope before it was observed in January 2017. So these specimens had been in the state of anabiosis for more than 3 years before they were revitalised by adding water !!!