Adineta sp. 21, gliding specimen, dorsoventral view. (1)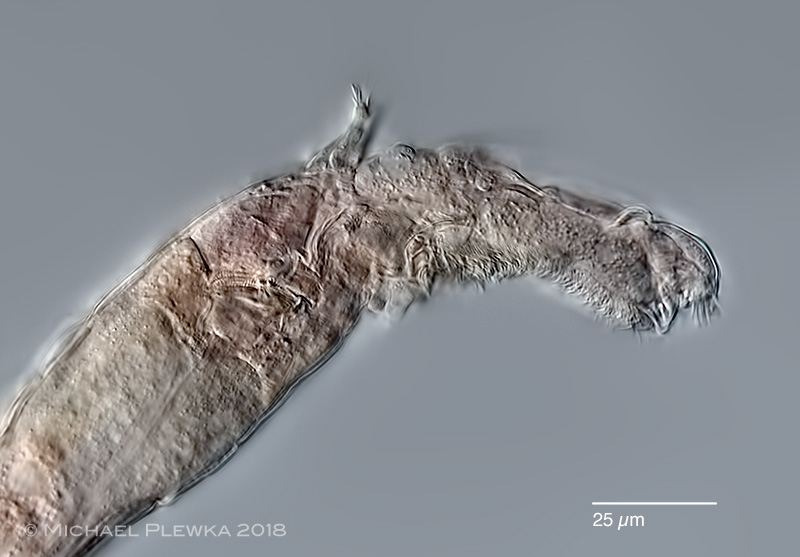 Adineta sp. 21, lateral view. (1)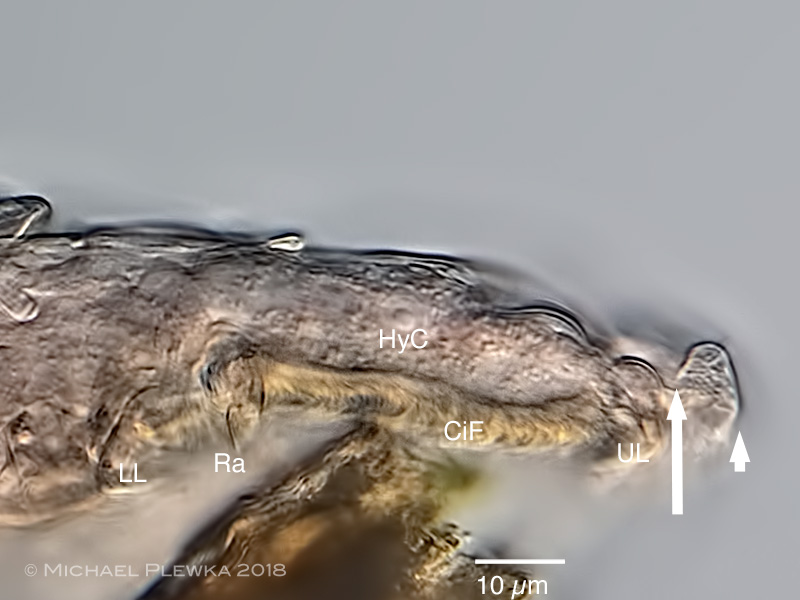 Adineta sp. 21, lateral view, optical longitudinal transect, focus plane on the right side protrusion of the rostrum lamella. The arrowhead marks the anterior rostrum lamella (aRL); the arrow marks the posterior rostrum lamella (pRL). CiF: ciliary field; HyC: hypodermis cells; LL: lower lip; Ra: rake blade; UL: upper lip.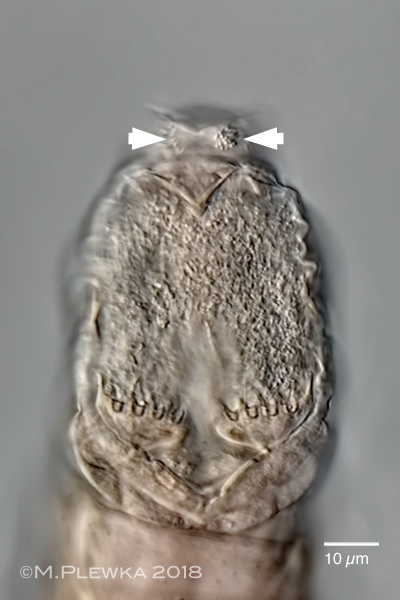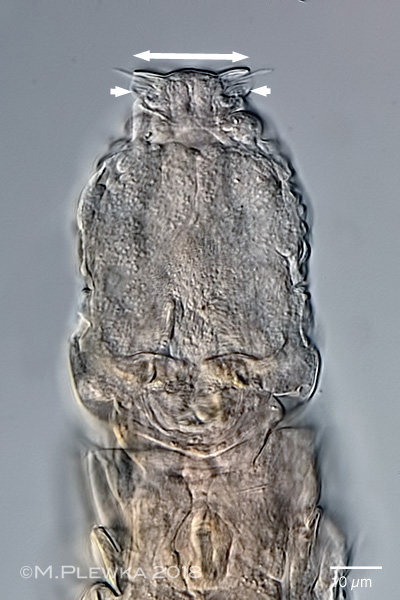 Adineta sp. 21, dorsoventral view, two aspects of the head.
Left image: focus plane on the rake apparatus with NoUH: 4/4. Another morphotype with NoUH 4/4 is Adineta sp.8. The arrowheads point to two bundles of ?sensory? cilia.
Right image: focus plane on the rostrum lamella with short sensory bristles. Anterior rostrum lamella width (aRLW, marked by double arrow) equals posterior rostrum lamella width (pRLW; delimited by arrowheads). This is different from other morphotypes; example see here: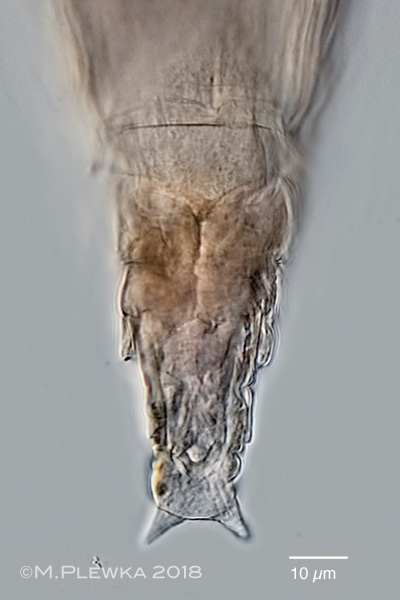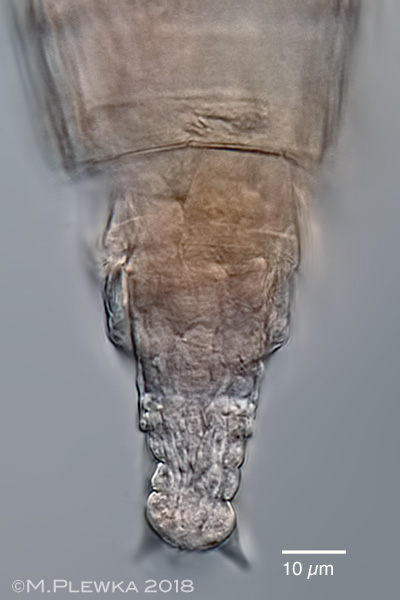 Adineta sp. 21, two images of the foot and spurs.
Left: focus plane on the "triangular" spurs with interspace. (ratio IW : SBW≈ 1). The morphology (dimensions) of these spurs is different from the morphotype Adineta sp.8, which has the same NoUH.
Right: focus plane on a slight notch between foot pseudosegment and bulbous spur-bearing pseudosegmment
>>> Measurements
Location : Mariaveen, Griendtsveen, NL sphagnum pond
Habitat: detritus
Date: 21.12.2018