Encentrum belluinum Harring & Myers, 1928
Encentrum belluinum; lateral view (1). Species with very short toes (total length : toe length >15). The arrowhead points to the dorsal antenna.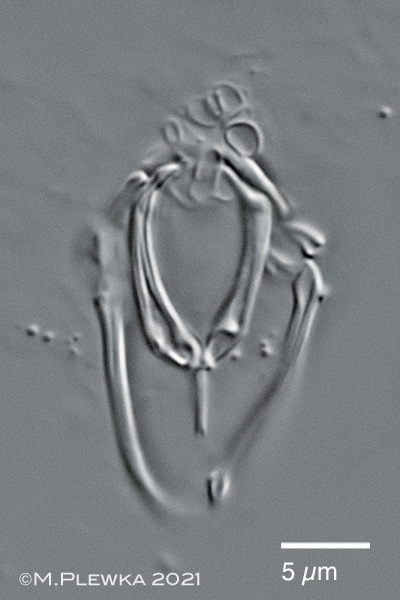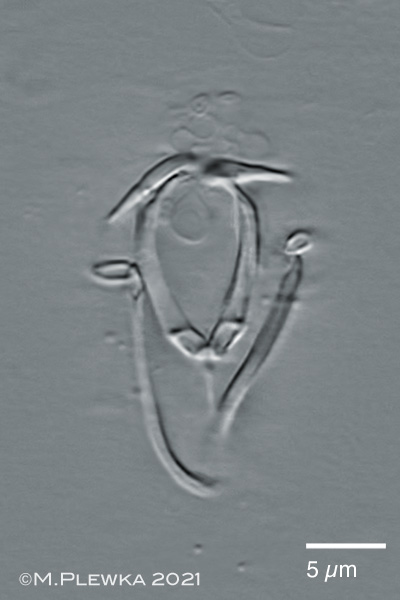 Encentrum belluinum; two images of the forcipate trophi. Manubria length : rami length≈ 1,3. Short intramallei; inner margin of rami smooth; outline of closed rami elliptical (length: width > 1,4); fulcum short.
| | |
| --- | --- |
| Location: Hattingen-Oberstüter, NRW, Germany; forest | |
Habitat: leaf litter (Fagus sp.)
Date: 30.01.2021