Encentrum orthodactylum; swimming, lateral view. A species with short and slender toes (≤ 1/8 of total length). Trunk without folds. Foot length: approx. 50µm; total length approx 350µm.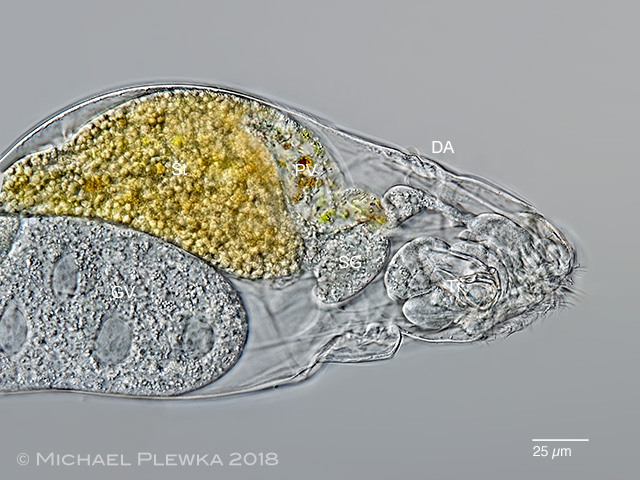 Encentrum orthodactylum; anterior part. Focus plane on the proventriculus (PV) which shows that the diet is mainly algae and diatoms. SG: salivary glands; St: stomach; GV: germovitellarium. The dorsal antenna (DA) is unconspicuous.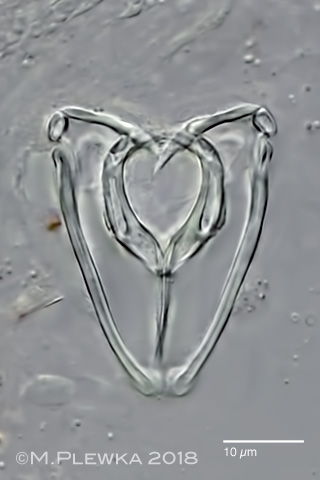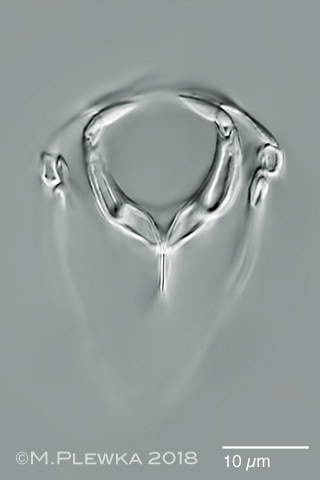 Encentrum orthodactylum; two aspects of the trophi. In contrast to Encentrum lutra the outline of closed rami is elongate (length : width ≥ 1.4). The intramallei are short (< 1/2 uncus length) and oval. Inner margins of rami -except for one preuncinal tooth each- smooth. Fulcrum ≤ 1/2 manubrium length.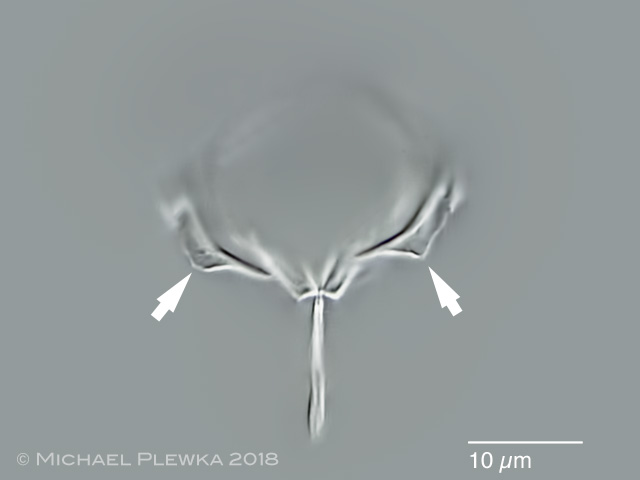 Encentrum orthodactylum; this image shows the distinct supramanubria (arrow) with a spine which -in contrast to Encentrum gulo- gives them a somewhat "drop-like" (Wulfert) appearance.
Location: Felderbachtal, forest trail
| | |
| --- | --- |
| | Habitat: ephemeral puddle (click image to enlarge >>>) |
| | |
| | |
Date: 06.09.2018.