Itura myersi, swimming specimen; dorsoventral view from (1)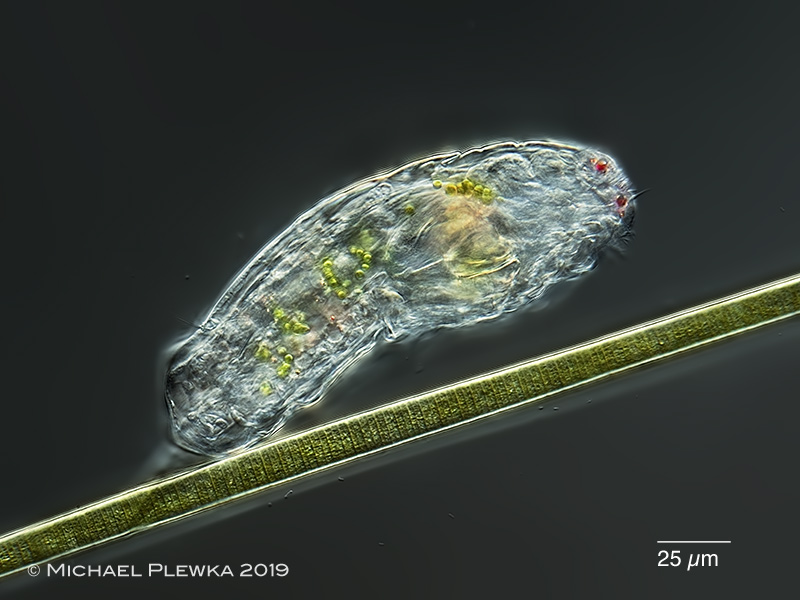 Itura myersi, a species with lenses in the frontal eyespots (see below). (1)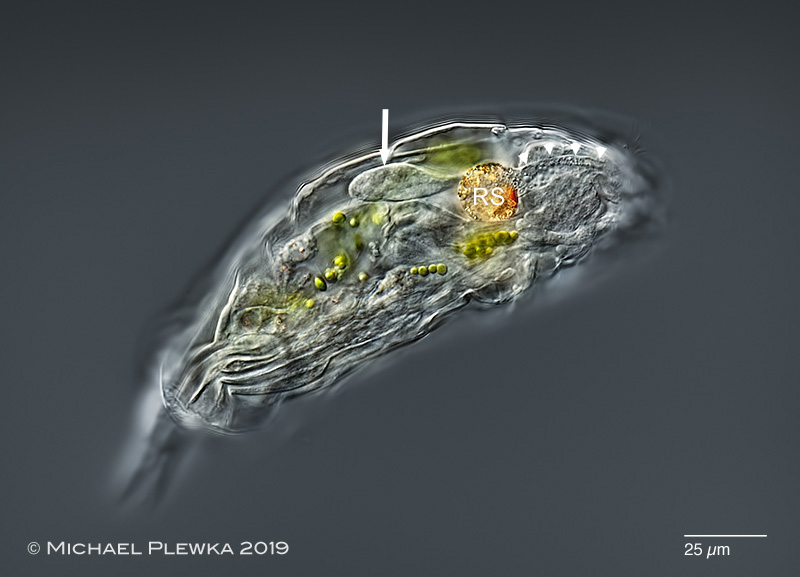 Itura myersi, dorsal view; focus plane on the retrocerebral sac (RS) witha relative short duct (triangles) in comparison to Itura aurita. The arrow points to one of the long subcerebral glands in focus. (1)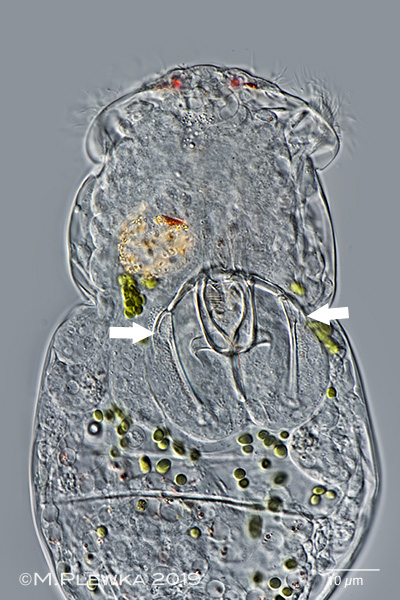 Itura myers; because this specimen is compressed by coverslide it becomes evident that the RCO is located anterior to the trophi, which is in contrast to Itura aurita. The arrows point to the lateral extensions on the outer side of the manubria (see also the image of trophi below).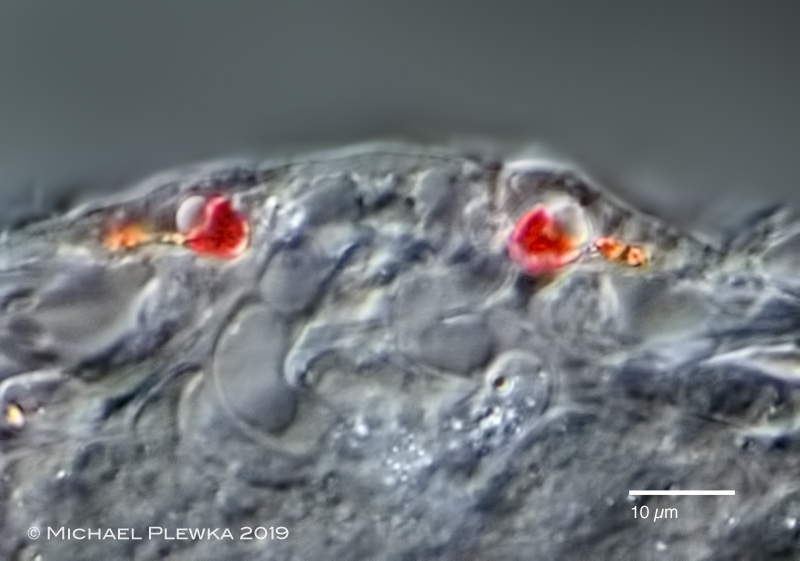 Itura myersi, anterior part of the head; focus plane on the red eyespots with lenses. The red pigment is also scattered left and right from the main pigment spots. (1)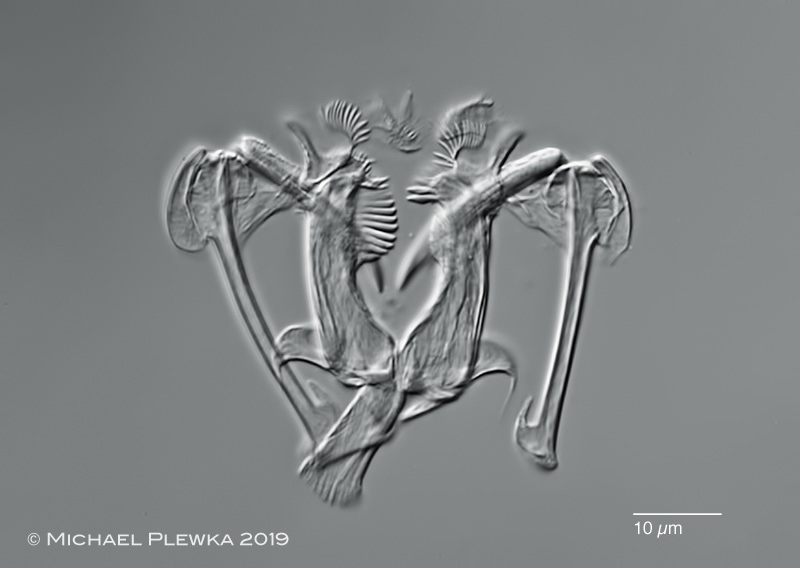 Itura myersi, trophi with symmetric rami (alulae). Rami with lamellae at the inner edges (1).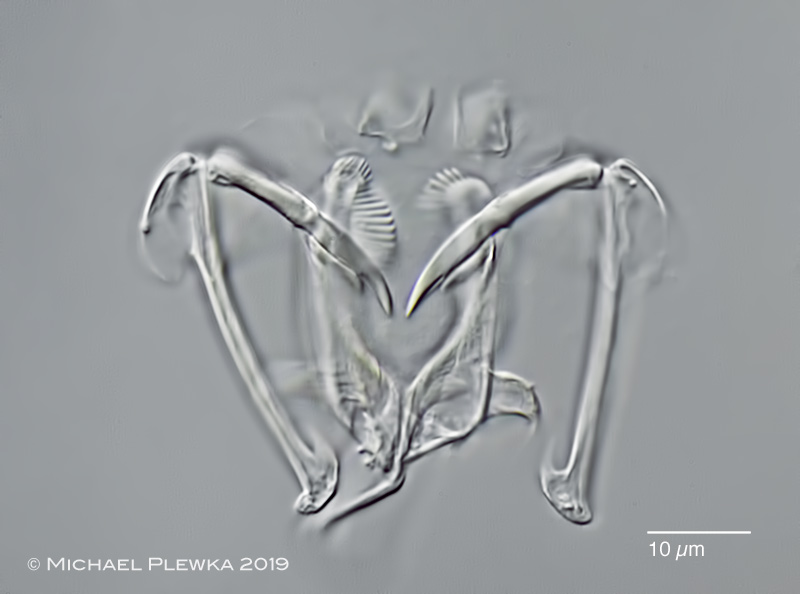 Itura myersi, same trophi; focus plane on the unci (1).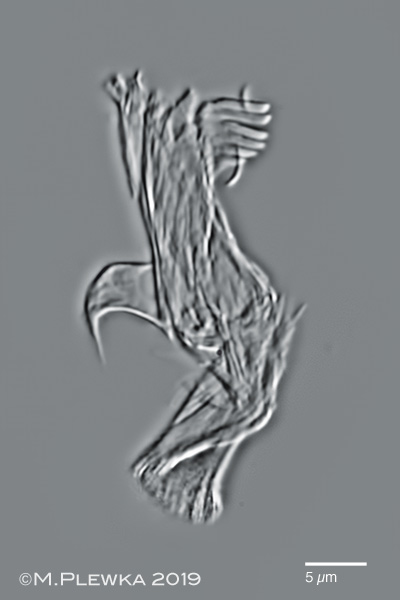 Itura myersi, left image: left ramus and fulcrum; from right. Right image: right manubrium (1).
Location: Hattingen, Wodantal, pond (1)
Habitat: detritus (1)
Date: 04.03.2019 (1)