Mniobia tentans; dorsal view, whirling. Length (whirling) about 270µm.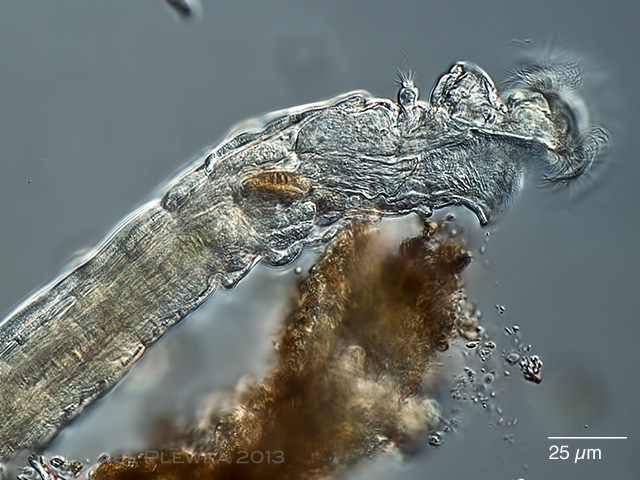 Mniobia tentans; lateral view, whirling.
Mniobia tentans; upper left image: head with rostrum and divided lamella. Upper right image: trophi with dental formula 3/3. Lower images: foot with cone-shaped spurs with interspace and adhesive plate instead of toes.
Identification of this species is problematic: Although the head with the 2-lobed upper lip looks like a Macrotrachela species, there is none with the dental formula 3/3. The adhesive plate makes clear that it must be a Mniobia, but none of the descriptions of DONNER fits exactly the features of this species. M. tentans or M. bredensis come closest.
Location: Eifel, Germany
Habitat: beech litter (Fagus)
Date: 8.10.2013