Philodina childi; a Philodina species without eyespots; whirling. Specimen from (1)
Philodina childi; left: creeping specimen; right: whirling specimen (1)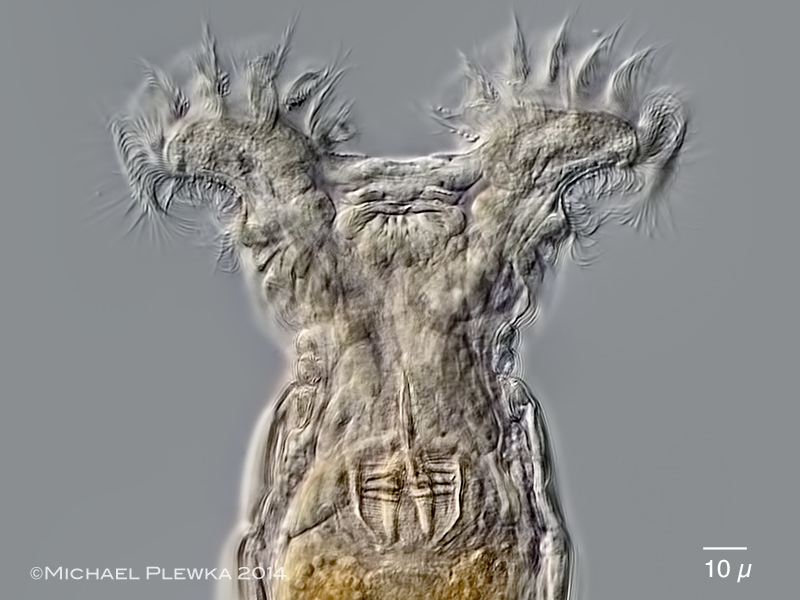 Philodina childi; head of whirling specimen; the corona is very relatively broad. CW : HW :minNW= 7:5:3 (1)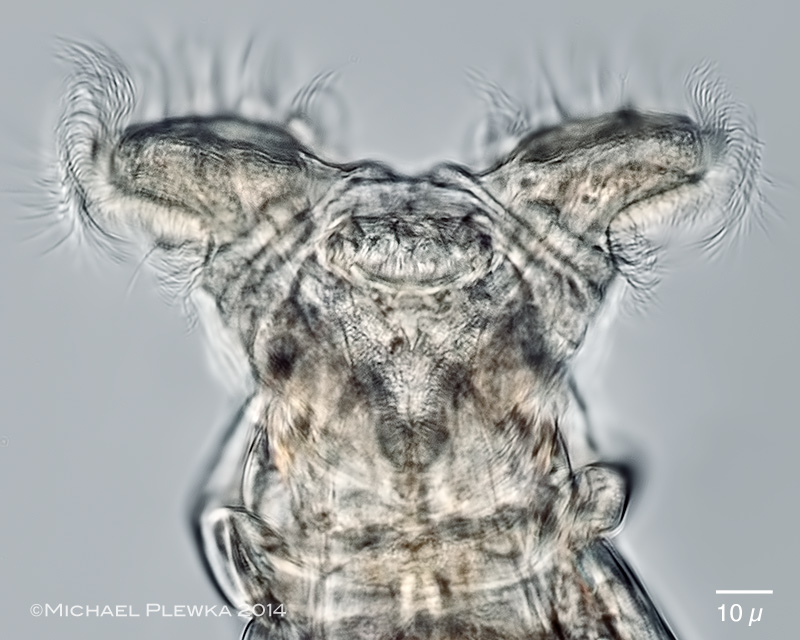 Philodina childi; left: head of whirling specimen; dorsoventral view; focus plane on the upper lip. (1)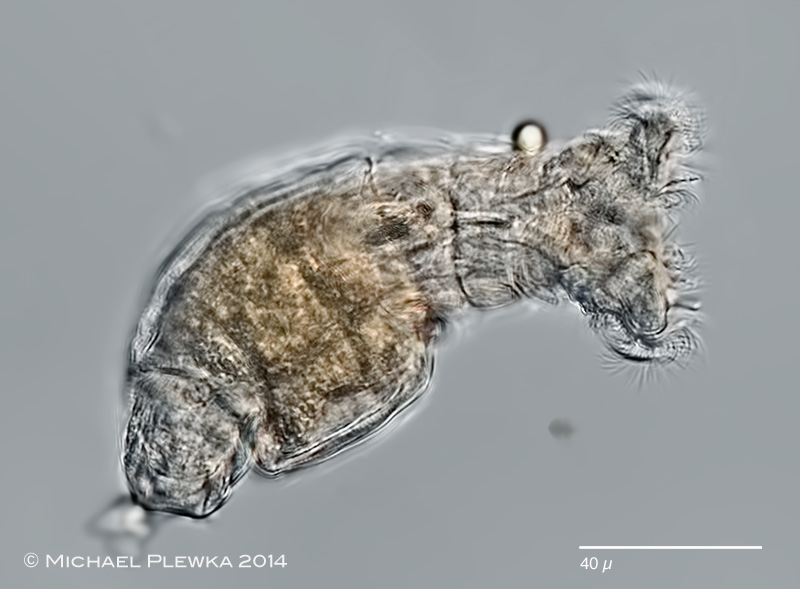 Philodina childi; another specimen whirling (2)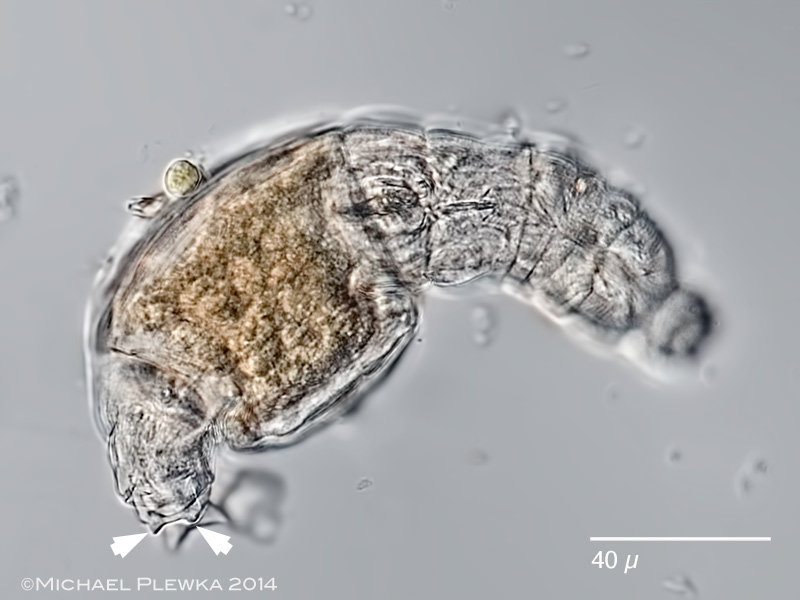 Philodina childi; same specimen with retracted corona; the arrowheads point to the two appendages on the first foot pseudosegment like Macrotrachela quadricornifera has.
Philodina childi; two aspects of the foot with spurs. The morphology of the spurs is somewhat similar to Philodina vorax. Left: specimen (1); right: specimen (3)
Philodina childi; Left image: appendage on 1st foot segment of specimen (arrowhead) (3); right: specimen from (2), creeping, focal plane on rostrum with lamella.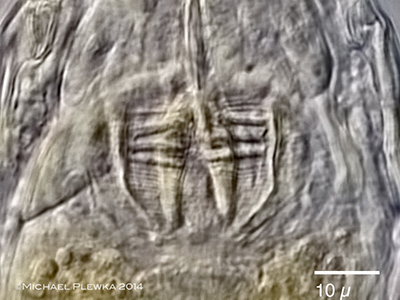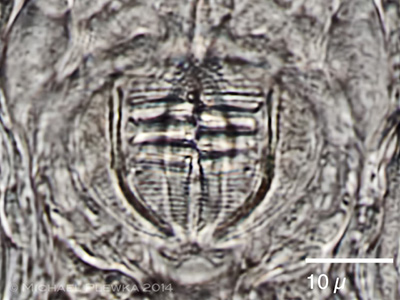 Philodina childi; two aspects of the ramate trophi with dental formula: 1+2+1/1+2+1
Location: Bonampak, Mexico
Habitat: tree moss
Date: 1.3.2014