Ploesoma triacanthum Bergendahl 1892
Ploesoma triacanthum; lateral view. This species is characterised by a mid-ventral foot with two large toes (see image below) and a rigid granulated lorica, which is in contrast to the foam-like integument of Ploesoma hudsoni. Also in focus is one of the paired palps.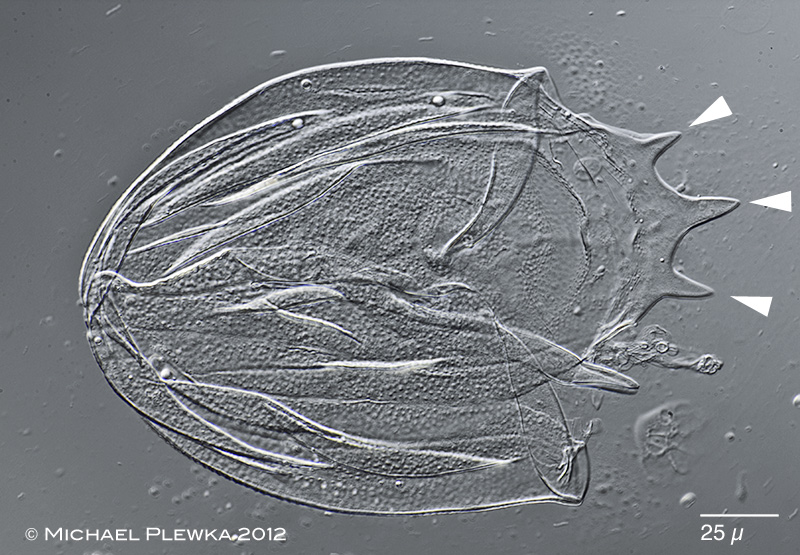 Ploesoma triacanthum; dorsoventral view of an empty lorica. The triangles mark the three "thorn"-like projections ("triacanthum") at the anterior part of the head-shield.
Fundort: NSG Heiliges Meer, Utricularia-Tümpel, near Erdfallweiher
Habitat: plankton
Date: 14.04.2012