Cephalodella paxi Wulfert 1959
Cephalodella paxi; an eyeless species; lateral view. The relation: total length / length of toes is 3.5 in this specimen. Toes are S-shaped, the tips are bent ventrally. This species seems to feed on diatoms.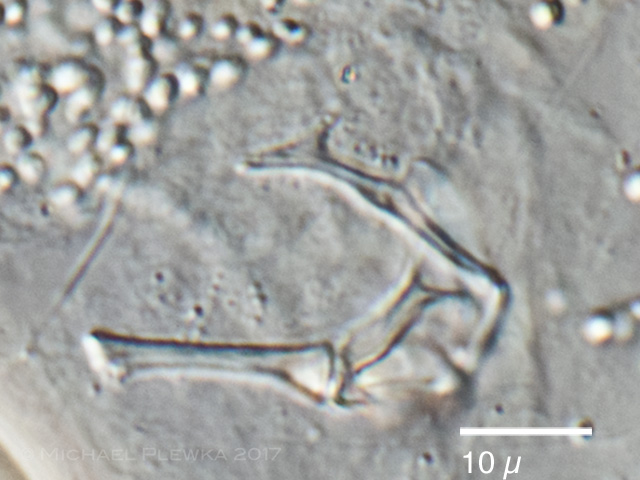 Cephalodella paxi; trophi with trophus type B.
Location: Passo di Lavazè (1800m), Trentino, Italia, lake
Habitat : periphyton with many diatoms; together with Otostephanos donneri and Philodina megalotrocha.
Date: 01.10.2013